Seen this over at F95
This isn't much but it makes the intro look better.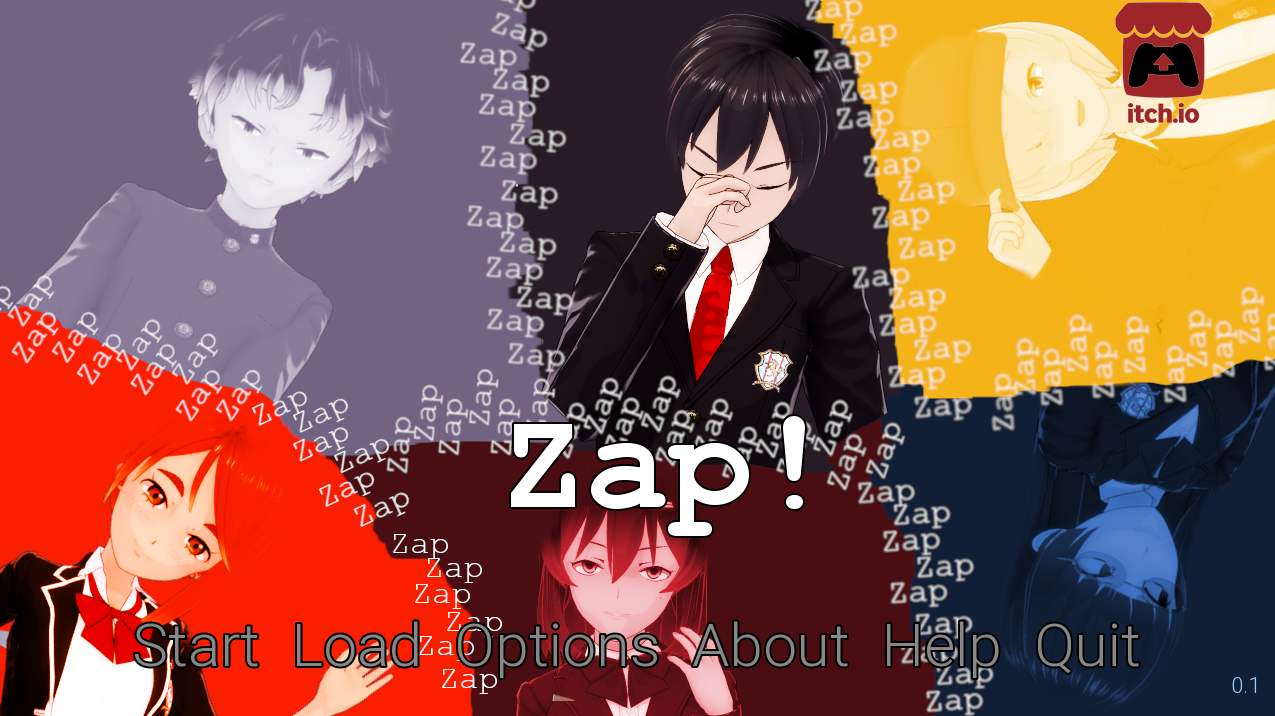 https://mega.nz/file/DfZnFABJ#pmxT-R1IWS3Pk0RHcZO3FZb1Sd8jDiTZ1INTTZZEF9w
Things you might want to consider:
Not sure why you didn't add sound to the Main Menu.
Include link to your Itch.io page as easy advertising. Filling in the About info is a good idea too.
Seems like the font you used for the game title is Courier New so used that.
Made some icons for the game.
You can review the changes I made with https://winmerge.org
Good luck with your game!